Morning Session: B&R strategy - Theatre 2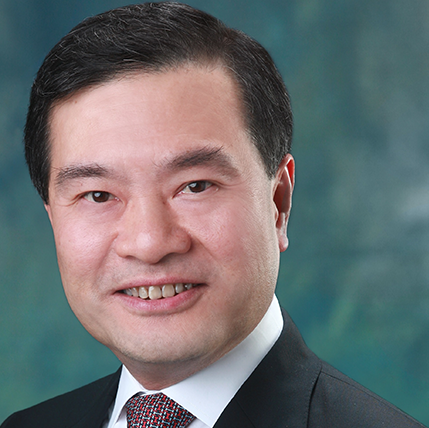 Keynote 1
Hong Kong's Innovation & Technology Advantage and the "Belt and Road" initiative
'Belt and Road' envisages a massive expansion of infrastructure in and around Asia, followed by growth in trade, investment and consumption. This implies huge demand for technology and innovation from financing to project design to logistics to market data. Bernard Chan will ask how well positioned Hong Kong is to make the most of these opportunities.

Dr. Lee George Lam
Chairman, Hong Kong Cyberport Management Company Limited
林家禮博士
香港數碼港管理有限公司董事局主席

Bernard Charnwut Chan is a deputy to the National People's Congress of China, a non-official member of Hong Kong's Executive Council (2004-09 and from 2012) and (from 2017) the Convenor of the Non-Official Members of the Executive Council. He is also a former member of Hong Kong's Legislative Council (1998-2008).

A graduate of Pomona College in California, he is the President of Asia Financial Holdings and Asia Insurance. He is Chairman of the Hong Kong – Thailand Business Council and an advisor to Bangkok Bank (China) Co. Ltd. He sits on the boards of several local and overseas companies in the financial services and manufacturing sectors. He also joined the governing board of the Alibaba Entrepreneurs Fund in Hong Kong.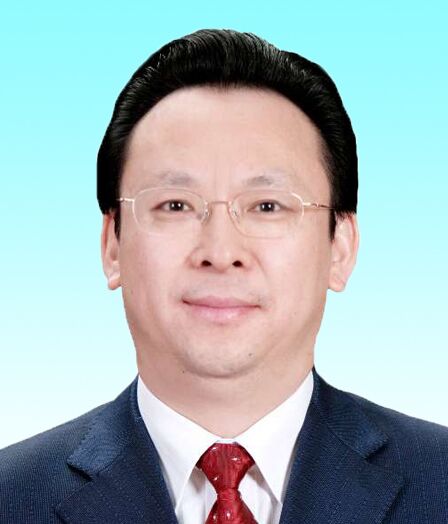 Keynote 2  Artificial Intelligence:Hypes, Hopes and The Truth
Professor Tieniu Tan
Vice Minister of the Liaison Office of the Central People's Government in the Hong Kong S.A.R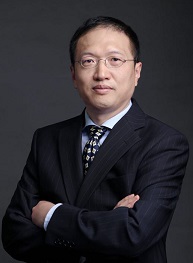 Keynote 3
The Belt and Road Initiative - Opportunities for the ICT Industry
As well as new land and sea highways for high-speed transport, the Belt and Road Initiative will also open up new digital highways - bringing high-speed internet and cloud computing to underdeveloped regions along its path. With that comes huge potential to raise standards of living through innovations such as artificial intelligence, blockchain, and IOT for improved healthcare, environmental protection, transborder commerce, and smarter cities.

Mr. Fan Jingwu
Chief Executive Officer, Hundsun Technologies Inc
范径武先生
恒生電子執行總裁
Mr. Fan Jingwu has served as the Chief Executive Officer of HUNDSUN.
Mr. Fan Jingwu also served as member of Information Technology Standardization Committee of Zhejiang Province, Software Industry Association Expert Committee of Zhejiang Province, Council Member of China Software Industry Association, and member of National Information Security Standardization Technical Committee WG3 Working Group.
Mr. Fan Jingwu has long been engaged in financial software research; he has a deep understanding of the whole process of China's securities and futures Transaction and has his own opinion of large-scale distributed, high-performance computing technology. He is familiar with the development trends of business technology and concerned about the application of new technologies in the financial industry. He has led the development of the core system of the securities and futures trading, and presided over a number of national programs such as the National "Nuclear high base "Project. He has rich experience in standardization development, and participated in a series of national and  industry-level standard-settings, such as National Information Security Standard, etc. 
范径武先生担任恒生电子股份有限公司 执行总裁。范径武先生还担任:浙江省信息技术标准化委员会委员、浙江省软件行业协会专家委员会委员、中国软件行业协会理事、全国信息安全标准化技术委员会WG3工作组成员。
范径武先生长期从事金融软件研究,对中国证券、期货交易的全过程有深刻的理解,同时对于大型分布式、高性能计算技术方面有自己的见解;熟悉行业的业务技术发展动态,关注新技术在金融行业的应用;曾亲自主导完成了证券及期货行业核心系统开发,并主持国家"核高基"项目等多项国家项目;在标准化制定方面有丰富的经验,参与全国信息安全标准等多项国家级/行业级的标准规范制定。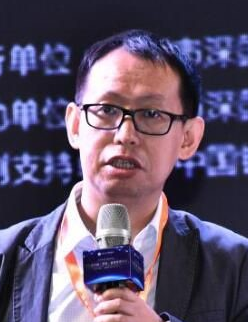 Keynote 4
Belt and Road: Hong Kong Digital Innovators and Innovation and Technology industry
China's Belt and Road Initiative (The Silk Road Economic Belt and 21st Century Maritime Silk Road) will transform the level of connectivity, cooperation and trade among a band of nations stretching from China, across Asia, and into Europe and Africa. Larger than the former US's Marshall Plan (European Recovery Programme, 1948-1951) with over US$13 billion to aid Western Europe after the Second World War, the Belt and Road is going to redefine global trade. The speaker will share with us the overall challenges and opportunities along the Belt and Road and what the initiative means to the Digital Innovators and Innovation and Technology industry in Hong Kong.

Prof. Shen Minghao
Dean of Great Bay Area Institute (Guangdong, Hongkong, Macau)
申明浩教授
粤港澳大湾区研究院院长
Minghao Shen is the Pearl River Scholar Professor of international trade, as well as the dean of Great Bay Area Institute (Guangdong, Hongkong, Macau) , Guangdong University of Foreign Studies in China. He is also senior researcher of Guangdong Institute for International Strategies and Chairman of Cantonese Merchants Association. He has been to the University of Southern California and California State University Los Angeles for advanced study in 2011. In 2015 he went to the University of Queensland for visiting and study sharing. He has made the keynote speech on the United Nations World Investment Forum, BRICS Academic Forum, Shenzhen Finance fair, Tsinghua GSPBC Global Finance Doctor class, etc. Nowadays, he is the co-chair of LA-Asia International Research Exchange & Faculty Development Conference. His research area includes international business and strategy management, industrial organization and business model, corporate governance and entrepreneurship, business group comparison and evolution. He has taken charge of more than 30 foundation programs at national and provincial level. Now He is chief expert of Key Projects of Philosophy and Social Sciences Research, Ministry of Education which focuses on the patterns and paths of promoting further opening-up of Chinese service sector. Meanwhile, he has published more than 50 papers on top journals, such as Economic Research(PRC), Management World(PRC), and China Economic Quarterly(PRC).
申明浩 教授 珠江学者,粤港澳大湾区研究院院长,粤商研究中心主任
广东外语外贸大学校学术委员,教育部重大攻关项目首席专家。兼任广东省粤商研究会会长、"投资广州"咨询专家等职务。曾在联合国世界投资论坛、金砖国家学术论坛、深圳金融博览会、清华五道口全球金融博士班等做主题报告;多次参加国务院多个部委部领导专家咨询会,为厅局级干部培训班主讲"粤港澳大湾区"、"一带一路"、"自贸区"、"工业4.0"、"创新创业与商业模式"等课程;成果多次获国家领导人批示,多次获省哲社一、二等奖。主持"服务业开放"、"一带一路"、"全球经济治理"等国家级重大、重点及政府课题30余项。在《经济研究》、《管理世界》等期刊发表论文50余篇,主编《产业金融》、《粤商研究》等著作多部,主持总撰稿《粤商纪录片》获广东国际纪录片特别奖。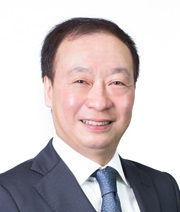 Keynote 5
Trusted Cloud for Belt and Road
China's Belt and Road initiative provides an unprecedented potential to expand businesses to over 60 counties along the Digital Silk Road. With Cloud taking center stage in empowering organizations to take full advantage of this initiative, choosing a trusted Cloud service provider who can meet all regulatory requirements becomes a very important topic.

Mr Fred Sheu
National Technology Officer
Microsoft Hong Kong
As National Technology Officer at Microsoft Hong Kong, Fred Sheu supports policy decision and delivers technologically relevant and scalable solutions into Hong Kong market. His main objectives are to align IT value propositions to public policies in such areas as healthcare, education, the environment, and local social and economic development; and to promote a digital agenda in top policy areas, including innovation, security and privacy, technology neutrality, accessibility, and interoperability.
Prior to Microsoft, Fred worked with Hewlett Packard (HP) Enterprise where he was the General Manager of Software for HPE Hong Kong. Fred is an active veteran in Hong Kong ICT industry, he serves in councils of Hong Kong Computer Society (HKCS), itSMF Hong Kong Chapter and the Hong Kong Information Technology Federation (HKITF).
Fred graduated from the University of Manitoba with a Bachelor of Computer Science (Hon) degree.
Afternoon Session: Shared Economy - Theatre 1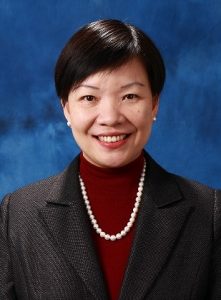 Future of AI: Human-AI Symbiosis
The exponential advancement and rapid adoption of AI is fundamentally changing the way we live, learn and work. This talk portrays the future of AI in terms of a symbiotic relationship between humans and AI, and characterized possible scenarios, with illustrative examples, in deriving benefits from this symbiotic relationship.

Professor Helen Meng
Professor and Chairman,
Department of Systems Engineering and Engineering Management, The Chinese University of Hong Kong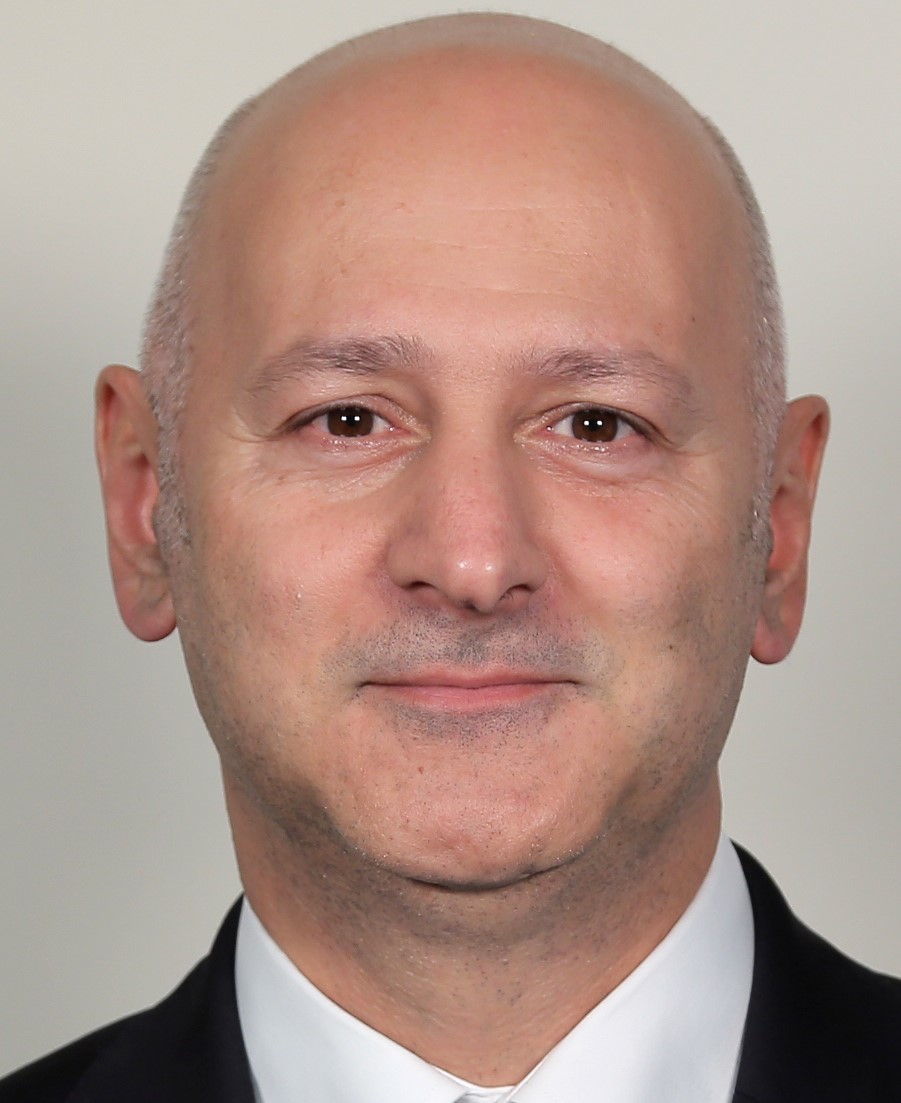 BISTECH: Beyond Digital Transformation
In this presentation, Mr M. Ufuk Ozdemir will talk about the ongoing BISTECH transformation in Borsa Istanbul where NASDAQ's proven products are adopted and jointly enhanced by Nasdaq and Borsa İstanbul Group teams for all existing exchange markets. During the BISTECH transformation, all the infrastructure of the participants of Turkish Capital Markets is replaced with state-of-the-art systems and all software components from trading thru settlement for all markets are replaced with newly developed and/or adopted products.
Being one of the largest IT transformation projects in the financial world, the BISTECH program is not merely an adaptation of existing NASDAQ infrastructure and software technologies to Turkish capital markets; the program includes extensive technology and knowledge transfer to Borsa Istanbul so that Borsa Istanbul will become an international financial center as well as a global provider of trading technologies.
Borsa Istanbul especially focuses on research and development of value added products on the BISTECH platform such as advanced developer and customer tools, data analytics, co-location, operational services, etc. We believe this partnership and Borsa Istanbul's dedication to R&D will result in novel capital market products that will benefit exchanges as well as their customers, data providers and investors around the globe. 
Mr M. Ufuk Özdemir
Executive Vice President / CIO Responsible For Application Development
Borsa Istanbul
After acting as the head of Market Systems Development department for nearly 17 years, Mr. Ozdemir became the head of Borsa Istanbul's Project Management Office which, among other projects, led the BISTECH Program, a partnership program with NASDAQ to transform Borsa Istanbul Group's aging market systems infrastructure from diverse legacy systems into an integrated common platform using Nasdaq's proven technologies. Currently Mr. Ozdemir acts as the Program Manager for the BISTECH Program and holds the position of EVP / CIO responsible for Borsa Istanbul's software/application development departments, which also incorporate "BISTECH Research & Development Center" whose major focus is innovative Information Technologies for trading systems.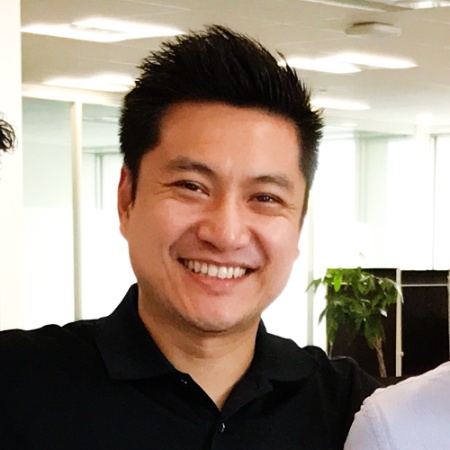 Re-Engineering of Machine Data in the Age of One Belt One Road (OBOR) – Logistics and Transportation use Case Sharing
Every industry, business and organization is experiencing the effects of digital transformation. Not only is digitization changing the technology we use, it is changing the way teams connect, work and solve problems. This brings with opportunity to gain real-time business insights – but only if they can access and make sense of data. In the Age of One Belt One Road, the all-encompassing effort to restore old trade routes and streamline the transport of goods requires tremendous transformation in this day and age. Achieving that potential means overcoming major obstacles – lack of real time visibility, high costs for logistic delays and inconsistency of decision making. With the power of Splunk, these complex datasets can be collected and analysed for insights to gain real time visibility to allow companies to transform their business models for greater success.
Mr Rithy Simieng
Area Vice President, Sales Engineering, APAC
Splunk
Rithy Simieng is currently the Area Vice President, Sales Engineering APAC of Splunk, and manages the Splunk sales engineering team in Asia Pacific and Japan.
With over 16 years in the IT industry, Rithy is one of the first architects joining Splunk since 2010, based in the global headquarter in San Francisco. Being the second hire for Professional Services, he has delivered Splunk solutions across the United States and Canada, and developed delivery best practices.
Since 2013, he relocated to Japan and developed Splunk's Professional Services business in Asia Pacific market. Created and successfully implemented post sale customer success strategy, including Professional Services resource projections and scaling. Collaborated with sales to secure key and large accounts, seeding a momentum of demand from APAC market.
Prior to that, Rithy has worked in multiple industries including consulting houses, military, law enforcement, and startups; across the US, Europe, and Middle East between 2001-2010.
He holds a Bachelor of Molecular Biology and Computer Science from University of California, Berkeley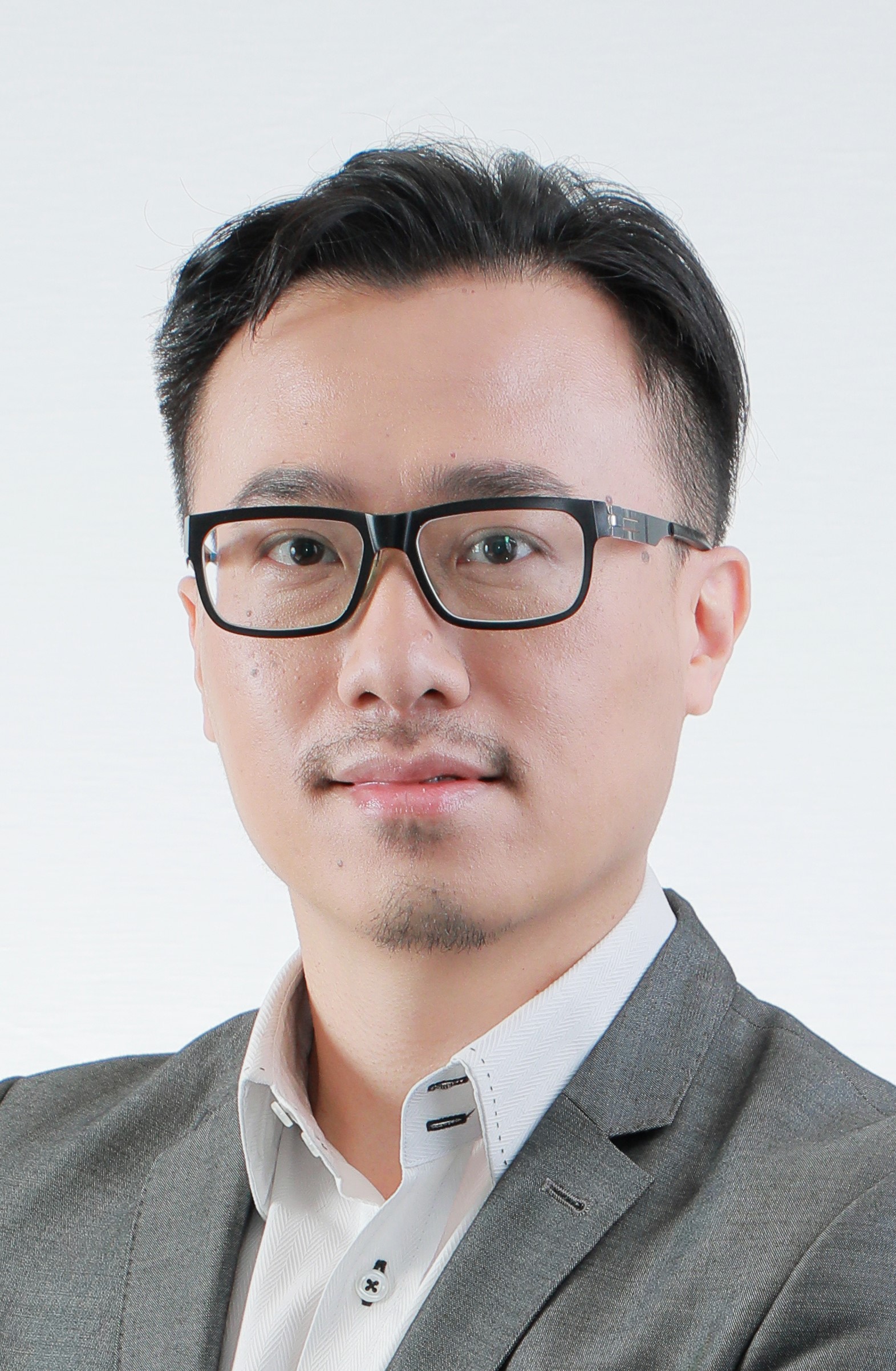 Digital Reinvention of the Industry
Introducing the proposition of Industry X.0
- represents an inclusive approach to managing technology driven disruption
- is a way for organizations to embrace constant technological change— and profit from it
- is not an end state, nor is it specific to a technological era
- incorporates Industry 4.0's core operational efficiencies, and leverages combinations of digital technologies to create new value in new places
Mr Ivan Chan
Managing Director-Accenture Digital, Greater China
Accenture
Ivan Chan is Managing Director leading Digital Transformation and Innovation in Greater China. Ivan is responsible for engineering large-scale digital programs for clients across industries, with key focus on digital customer and IoT/ Platform-driven transformations. Having worked with both industrial and consumer-facing enterprises, he offers clients unique insights and experience in developing new products and new business models enabled by Digital.
Prior to joining Accenture, Ivan had similar digital/ technology strategy capacity with McKinsey and Ernst & Young. He also incubated, over 6 years, two technology start-ups for MNC in Asia. Ivan earned his Master Degree in Engineering from UBC, Canada, and MBA from The Chinese University of Hong Kong.
Panel Discussion
Business Transformation in World-class Cities
In 2013, a development strategy and framework was announced by Peoples's Republic of China which focuses on connectivity and cooperation among countries primary in Eurasia. The "One Belt, One Road" strategy has included the "Silk Road Economic Belt" and the oceangoing "Maritime Silk Road". Hong Kong can ride on this strategy to forge further economic growth and business opportunities with different countries and cities. Hong Kong as a financial and business centre, and a world-class city can take the lead in business transformation.
A survey in 2015 by Harvard Business Review Analytic Services with 436 business leaders confirmed the importance of opportunities and threats of digital business. Developing the appropriate digital vision and strategy will ensure success in business transformation in this digital era.
The panelists will share their experience in business transformation, explore the opportunities for business transformation, the emerging technology, and how such technology can be adopted or applied. They will also discuss how to avoid pitfalls in the transformation journey.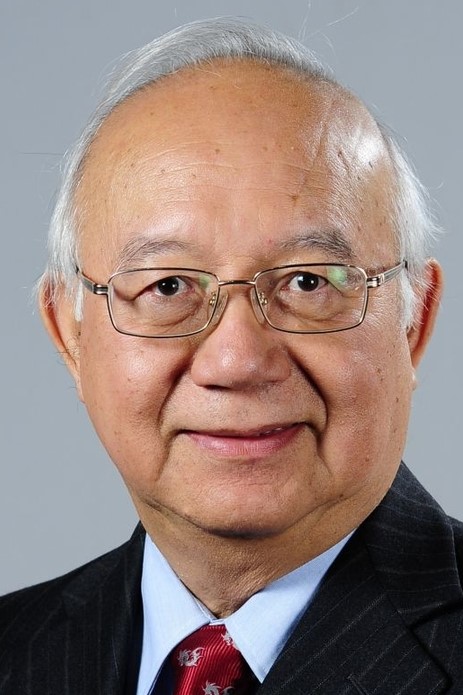 Moderator: Ir Daniel Lai, BBS, JP
Visiting Lecturer, Hong Kong Polytechnic University
Programme Director, Coolthink@JC
Advisor and Past President, Hong Kong Computer Society

DANIEL LAI is a seasoned Information Technology professional with 50 years' experience. He is a graduate of Hong Kong Polytechnic University and Griffith University with a Master in Technology Management, a Distinguished Fellow, Advisor and Past President of Hong Kong Computer Society, Fellow of Hong Kong Institute of Engineers and Institute of Directors, Chairman of Pearl River Delta IT Cooperation and Exchange Centre. He is Programme Director of Coolthink@JC, a computational thinking education programme funded and created by Hong Kong Jockey Club Charities Trust, and a Visiting Lecturer of Hong Kong Polytechnic University.
He was a Professor of Practice (Computing) and Interim Vice-President (Admin) of Hong Kong Polytechnic University. Daniel was Government Chief Information Officer (GCIO) of Hong Kong SAR Government from 2012 to 2015; Head of IT of MTR Corporation from 1999 to 2011,and held senior IT management positions at Hong Kong Jockey Club in Hong Kong and Australia from 1978-1999. Ir Lai has received many CIO awards locally and in the region and awarded BBS for his contribution to the IT sector in Hong Kong.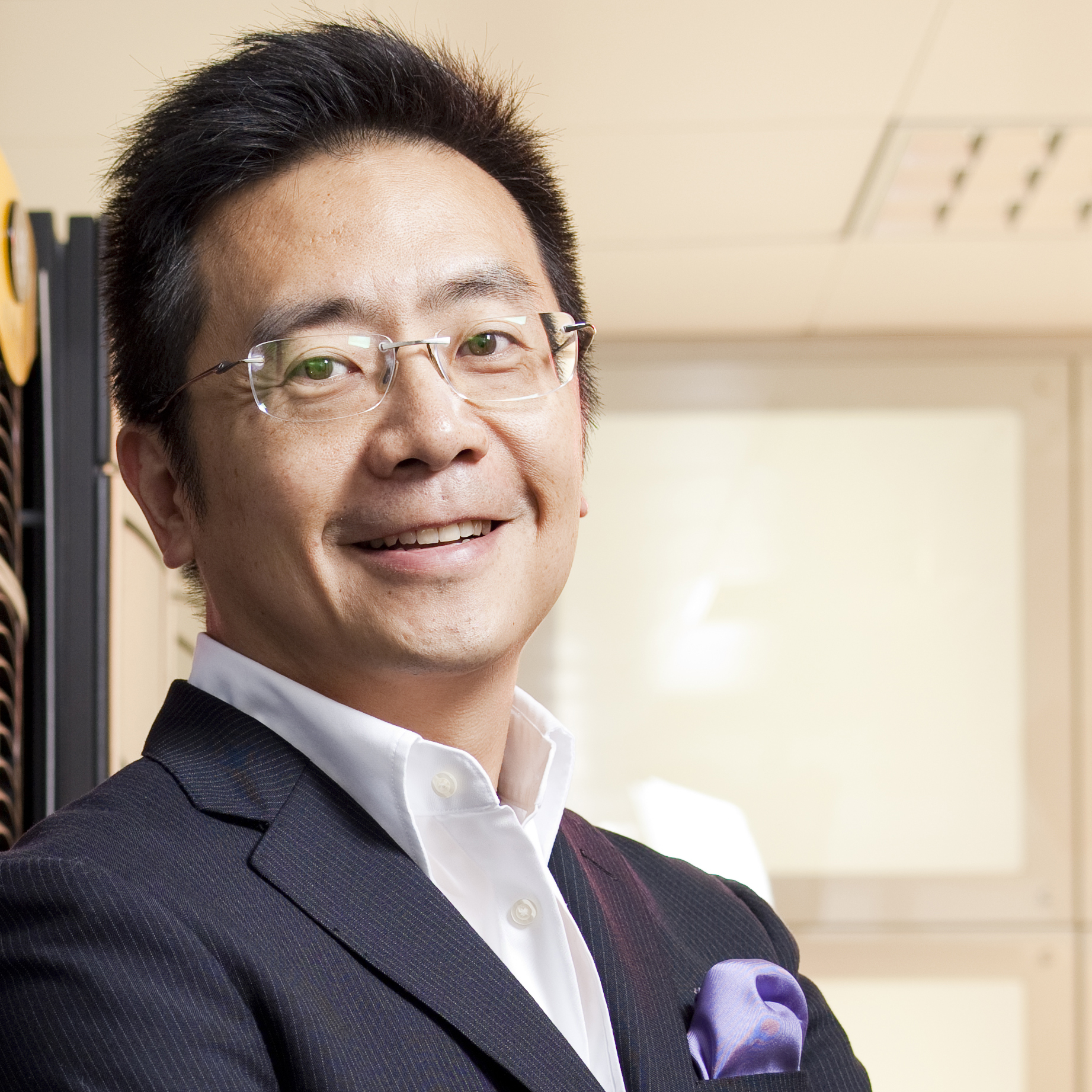 Panelists:
Dr Andy Chun
Associate Professor and Former Chief Information Officer
City University of Hong Kong
Dr. Chun is a leading AI pioneer and global visionary with over three decades of innovation experience. He has received numerous international awards for his research and development of AI systems in a variety of industries. Today, his primary focus is in enterprise optimization and scheduling. He is a highly trusted consultant for many of the largest organizations in HK, where he advises them on AI technology for digital transformation. Previously, he received the HK CIO Award and the Top 5 Greater China CIO Award. Dr. Chun has also been a senior advisor to the HK Government on AI and IT strategies.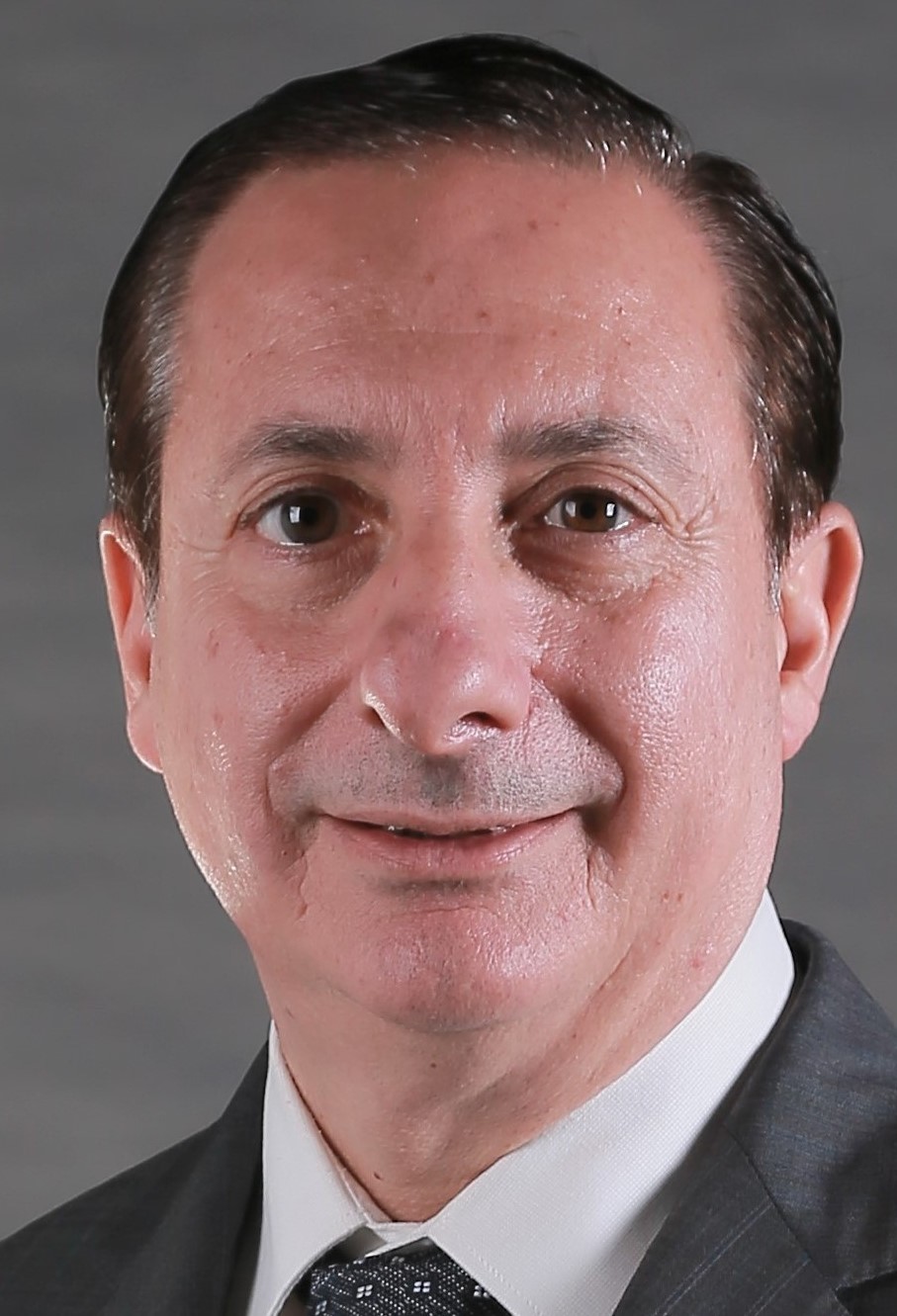 Mr Joe Locandro, B. Comm, Grad Dip Mktg,
Vice President Business Technology Solutions, Emirates Airlines
Joe Locandro is a veteran in executive IT management, Consulting and marketing and has held a variety of CIO positions in global "blue chip" organisations in media and entertainment, marketing, manufacturing, utilities, resources and airline industries. He has a wealth of experience working in culturally diverse and complex environments internationally and throughout Mainland China, Asia Pacific and Middle East.
Mr Locandro served as a Board member and Council Member of Société Internationale de Telecommunications Aéronautiques (SITA) and was previously Chairman of the HKCS CIO Board. He also serves on numerous IT related advisory boards for Hong Kong Government, universities, statutory authorities and the Hong Kong Computer Society.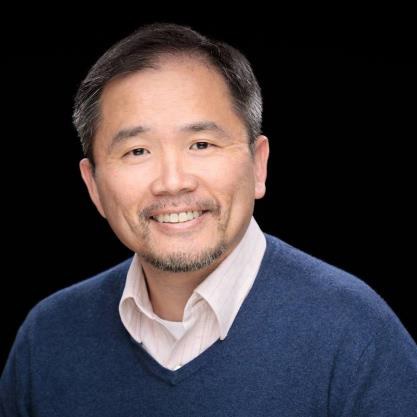 Mr Marcus Loh
Senior Director, Head of Technology Practice for Asia-Pacific and Japan, Veritas

Marcus Loh is responsible for overseeing the complete portfolio of Veritas' solutions, go-to-market strategies and technical field enablement in the region. This include their Information Protection, Availability and Intelligence product lines.
Mr Loh is a 25-year IT industry veteran who has extensive experience uncovering the truths about information management. For the past decade, he has been advising enterprise customers about strategies to gain more data visibility while containing data growth & cost. Most recently, he was instrumental in establishing the fast growing Netbackup Appliance product line in APJ. Prior to joining Veritas, Marcus successfully established market-leading desktop and personal operating system & messaging products at Microsoft.
Marcus holds a Bachelor's degree with a double major in Computer Science and Mathematics from Washington State University.

Mr Noel Singgih
Chief Information Officer, Greater China, DHL Supply Chain
As a customer facing IT Leader, Noel believes that IT really makes a difference in how we live and work today. It is the foundation of the world class services that DHL delivering to its customers and it is the cornerstone on how DHL is improving people's lives.
Born in Indonesia, Noel is a Singapore national who has had the experience in working across different industries and living in a number of major cities of the world, including Jakarta, Sydney, London, Geneva, Shanghai, and now Hong Kong.
Noel holds a Master of Science in Computing degree from University of Technology, Sydney and also a Bachelor degree in Industrial Engineering from Trisakti University in Jakarta.
Afternoon Session: Innovation and Business Ecosys – S227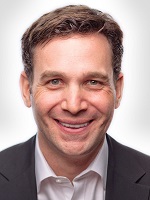 Technology Business Management: A Differentiating Force for Change
Technology Business Management (TBM) is a business discipline that is taking the U.S. and Europe by storm. TBM provides standards and best practices that allow IT leaders to reduce management costs so they can reinvest back into their business to drive better value through digital innovation and enterprise cloud practices. A global membership community called the TBM Council has been leading this movement of business-technology change since 2012. Hundreds of global companies such as FedEx, ExxonMobil, Cisco, Nike, Telstra, Hilton, Starbucks, Unilever have already implemented TBM to help manage their hybrid IT. In this session, the President of the TBM Council, Chris Pick, will share how the TBM discipline can help Asian IT departments become trusted advisors to their business peers. Join this discussion to learn more about TBM so you and your team won't be left behind!

Mr Chris Pick
CMO, Apptio
President, TBM Council
CMO, Apptio and President, Technology Business Management Council
As the Chief Marketing Officer of Apptio, Chris holds responsibility for strategy and world-wide market development. He is an accomplished enterprise software executive with over 20 years of experience in building new categories and executing differentiated go-to-market strategies. In early 2012, Chris championed the spin out of Apptio's CIO advisory board into a nonprofit business entity of 500+ members focused on creating the professional discipline, standards and industry benchmarks required to run IT as a business. As such, Chris serves as the President of the Technology Business Management (TBM) Council and runs the day-to-day operations of the Council's agenda to help CIOs transform the IT value proposition via TBM methodologies and best practices.
Prior to Apptio, Chris was an operating partner in Austin Ventures' CEO-in-residence program where he focused on identifying new growth strategies and defining disruptive business models. He was also the Chief Marketing Officer and Vice President of Products at NetIQ for 8 years and ran Ernst & Young's Global security practice for 4 years.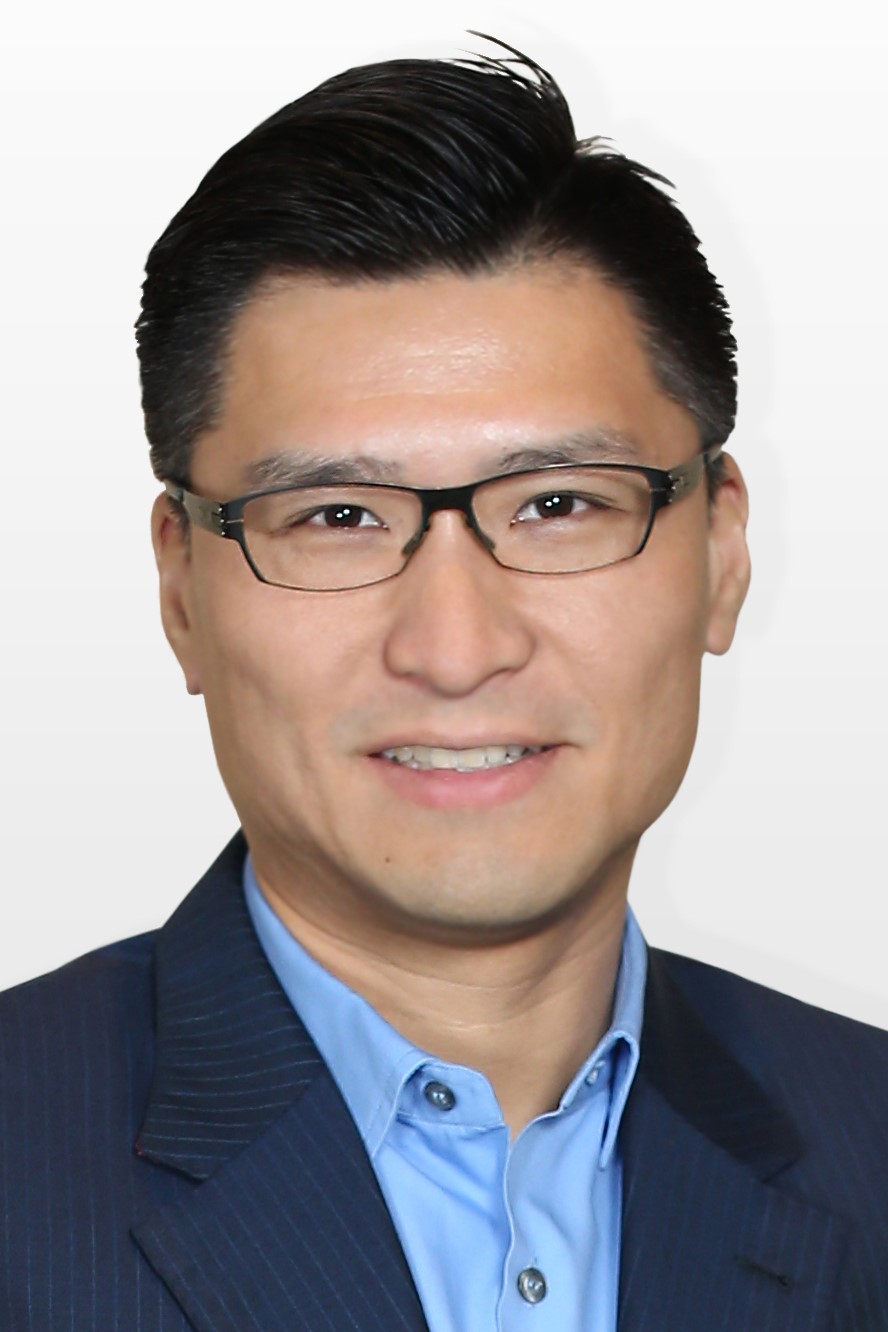 Best Practices in Aligning Financial World & IT World
Mr Duncan Chiu
President of Hong Kong Information Technology Joint Council (HKITJC)
Managing Director of Radiant Venture Capital
With over the past 20 years of investment and M&A experience in the Greater China region, and after several IPOs in the Hong Kong and Shenzhen Stock Exchange. Duncan founded Radiant Venture Capital in 2014 to focus in early stage investments into tech startups, it has already invested into more than 30 startup companies in China, United States, Israel and Hong Kong. Duncan has participated and spoke at tech forums and conferences regularly to promote startup culture in Hong Kong and also help young entrepreneurs with business plan workshops and mentorship.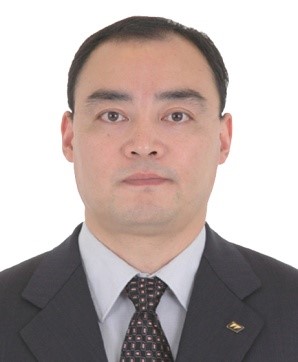 New ICT, Making City Smarter
A growing number of governments worldwide are building Smart Cities via an impressive array of leading-edge ICT technologies. Focusing the development of Smart Cities, Huawei provides a wide assortment of ICT products and solutions among variety of industries: government, public safety, energy, education, healthcare, on campus and many other.
Mr Nick Guang Lu, Smart City Expert, Huawei Enterprise Business Group
Mr Nick Guang Lu has over 20 years experience in ICT area. He has massive experience on various enterprise vertical sectors, such as Government and Public Safety, Financial Services Sector, Education, Transportation, Media & Entertainment, Manufacturing; along with broad technology background on networking, information security and platforms(server, storage), Unified Communication & Collaboration and IoT/M2M.
Nick joined Huawei on June 2011 as a Business Development Director in Enterprise Business Group Global Sales Department. He worked nearly three years in Huawei US and one year in Middle East. He helped setup the regional vertical sales and solution Go-To-Market strategies and assisted local team to explore the regional vertical markets. He also acted as Vice President of Financial Services Industry from Huawei Enterprise Business Group headquarter in 2014 to mainly look after the Chinese big banks' oversea business development. Nick has good command over the value chain, from IT engineering, customer satisfaction, to the marketing (MTL) and business development. Now he serves as one of CTOs from Marketing and Industrial Solution Department of Huawei Enterprise Business Group to help build up Huawei Smart City initiatives at global basis. Prior to Huawei, Nick worked for various global IT companies in China and Canada since 1995 for IT management and technical positions.
Nick holds Master of Engineering degree specialized in Information Systems Security from Concordia University in Montreal, Canada, and Bachelor of Engineering degree from Wuhan University in China.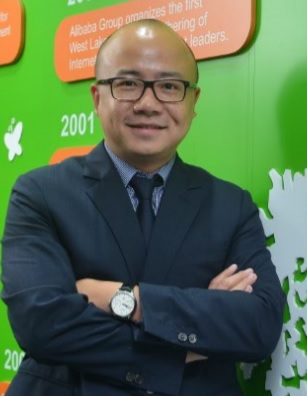 The Era of Data Technology
"The biggest difference between the new century and the old lies in the difference between the eras of information technology and data technology. Information technology aims to control, while data technology aims to share" Jack Ma, Founder of Alibaba Group.
In this talk, Leo Liu will share how Alibaba Cloud can help to build a smarter Hong Kong in the era of Data Technology.

Mr Liu Binxing, Leo
General Manager
Alibaba Cloud ong Kong & Macau

Liu Binxing, Leo has more than 10 years cloud business and ICT globalization experience. Now he is the General Manager of Alibaba Cloud Hong Kong & Macau leading a team to build infrastructure and provide cloud products, such as Computing, Security, CDN, Big Data services to all kinds of industry. Meanwhile he contributes to cloud ecosystem in HK and Macau region and accelerates the startups and incubation. Prior to joining Alibaba Group, he worked as Director in CEE & Nordic in Huawei for cloud and IT solution from scratch. Liu Binxing graduated from Tongji University, Shanghai and held master degree in Loughborough University, UK.
Panel Discussion
Topic: Opportunities for Win-Win Collaboration between FinTech and Banking & Finance Industry
There have been many discussions on how financial institutions, regulators and FinTech companies can collaborate, and perhaps even converge together, in order to establish a win-win partnership. This session aims to explore the opportunities of such collaboration, as well as the challenges both parties may face in the process. The panelists will share their views on what technologies and/or applications may hold the greatest promises in the banking and finance space, and how customers and general consumers can benefit from them.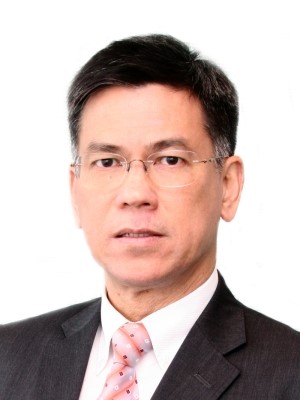 Moderator: Mr Michael Leung
Chief Information and Operations Officer, China CITIC Bank International Limited

Michael Leung was appointed Chief Information & Operations Officer of China CITIC Bank International in December 2013. In this capacity, he manages the Bank's information technology and banking operations, and at the same time serves as a key member of the Bank's management team.
Prior to his current position, Mr Leung had worked for over 30 years in leading international vendors, consulting firms and banks.
Mr Leung is a Fellow and the immediate Past President of Hong Kong Computer Society, he is also a Fellow of the HK Institute of Directors, an Exco Member of the HK Institute of Bankers, Chair of the IS Departmental Advisory Committee and an Adjunct Professor of City University, Chairman of the HK Down Syndrome Association, amongst others.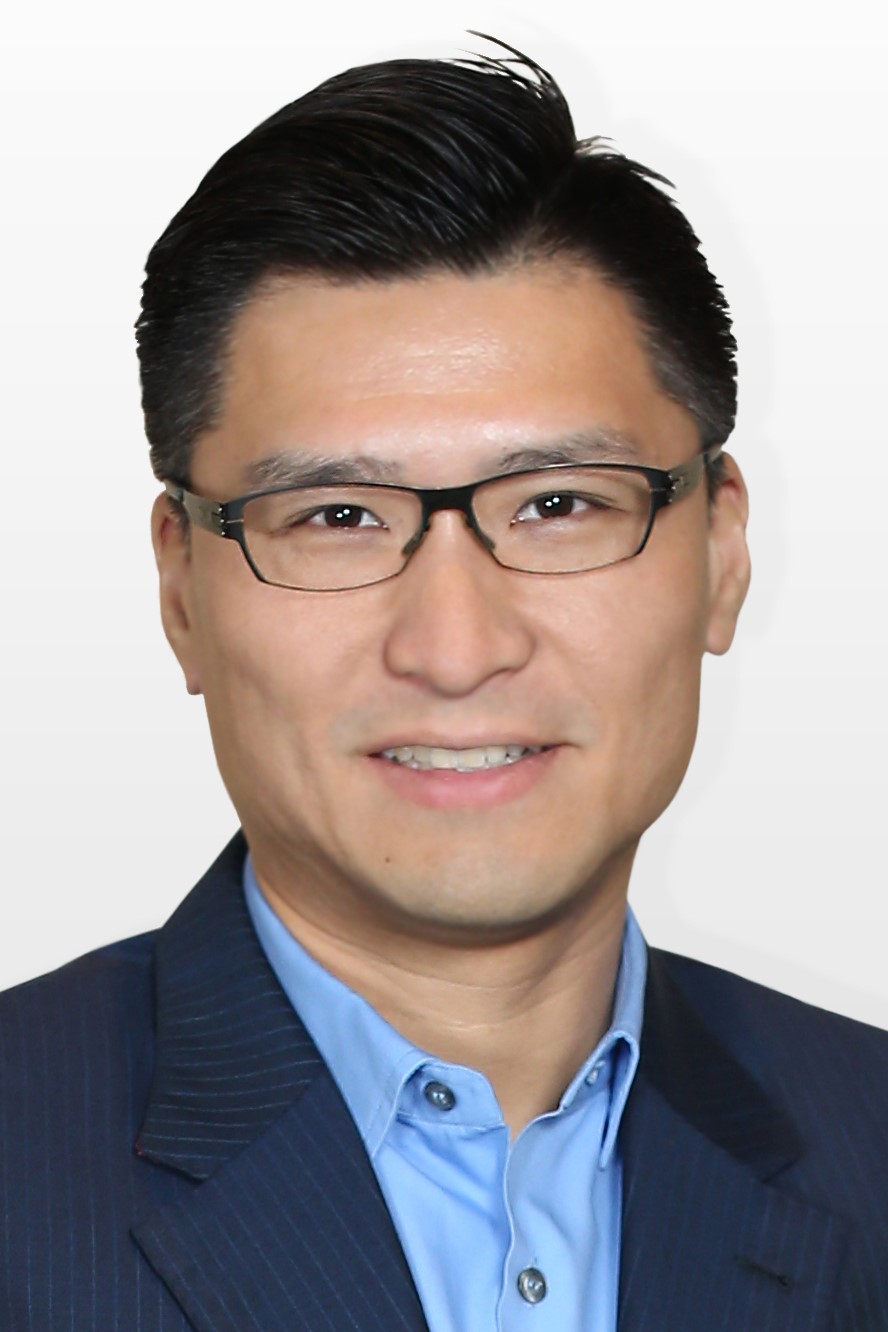 Panelists:
Mr Duncan Chiu
President, Hong Kong Information Technology Joint Council (HKITJC)
Managing Director, Radiant Venture Capital

With over the past 20 years of investment and M&A experience in the Greater China region, and after several IPOs in the Hong Kong and Shenzhen Stock Exchange. Duncan founded Radiant Venture Capital in 2014 to focus in early stage investments into tech startups, it has already invested into more than 30 startup companies in China, United States, Israel and Hong Kong. Duncan has participated and spoke at tech forums and conferences regularly to promote startup culture in Hong Kong and also help young entrepreneurs with business plan workshops and mentorship.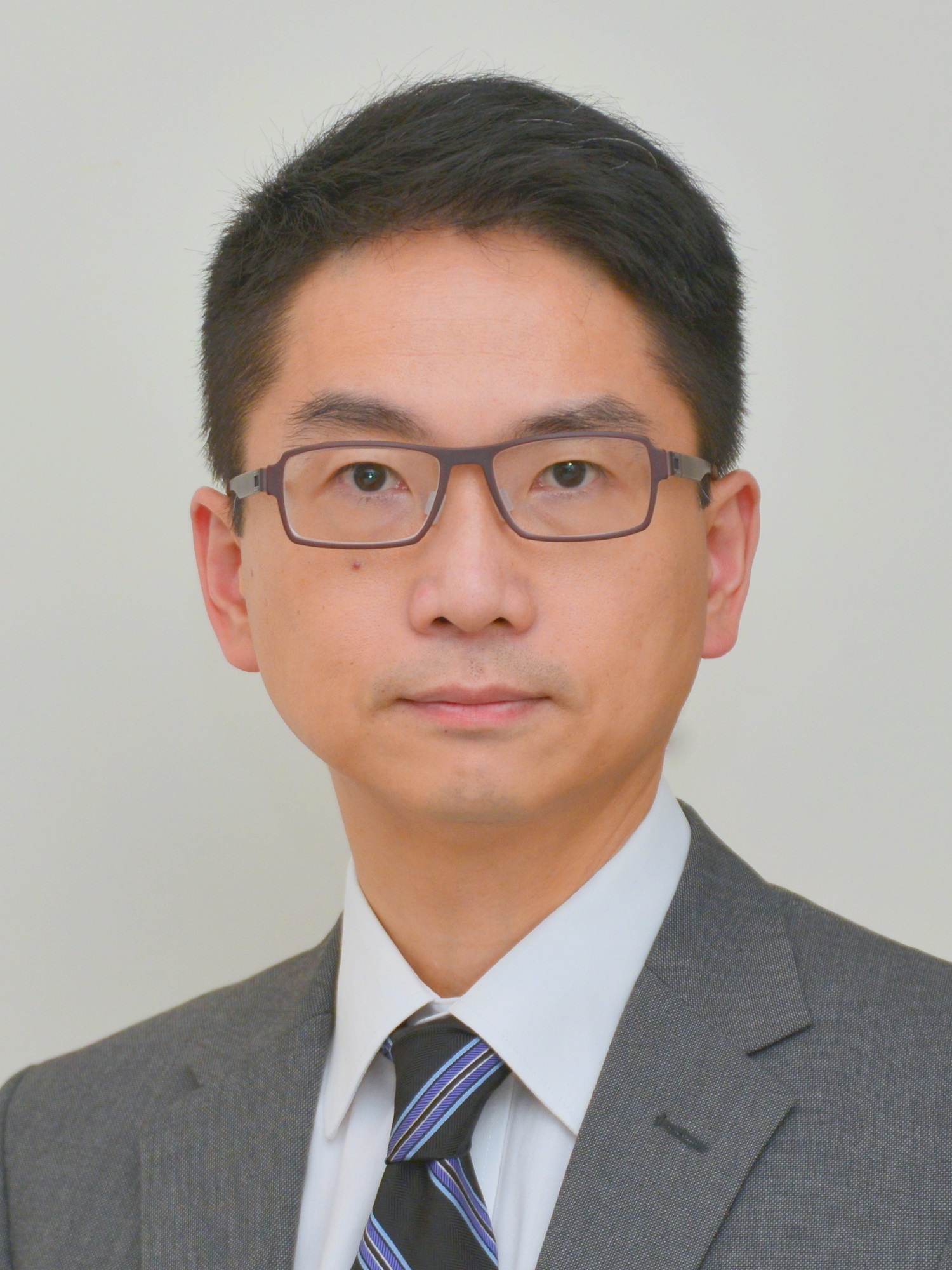 Mr Nelson Chow
Chief Fintech Officer, Hong Kong Monetary Authority

Nelson Chow has been appointed to the present position from 1 September 2016 with responsibilities for facilitating the healthy development of the fintech ecosystem in Hong Kong and promoting Hong Kong as a fintech hub in Asia. He joined the HKMA in 2004 and was responsible for the supervision of banks' technology risk management and business continuity planning as well as the formulation of related policies and guidelines. He was the Deputy Chief Representative of the New York Office in 2010. After returning to Hong Kong in 2013, he took up responsibilities to supervise banks' operational risk management and perform macro-prudential data analysis. Prior to joining the HKMA, Mr Chow was a Vice President of JPMorgan Chase Bank, N.A. responsible for information risk management of the Asia Pacific region. He holds a Bachelor of Science degree from the University of Auckland and a Master of Science degree from the Hong Kong University of Science and Technology.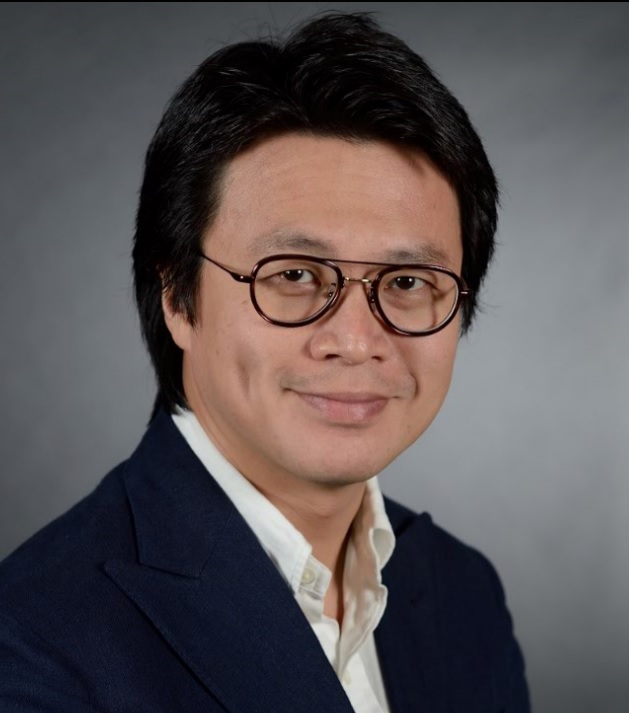 Mr Winston Lam
Chairman, Invotech

Mr Winston Lam began his work career in asset management and obtained his CFA designation in 1998. He later headed a local gas engineering company before starting his first company in 2006.
He is a graduate of UC Berkeley and Stanford in civil engineering. An active community volunteer, he also serves as Chairman of the Berkeley Club of Hong Kong and Former Chairman of HKCECES.
Contributing to the HK startup ecosystem, he is an angel investor in a video streaming startup and a direct marketing startup and is a founder of a P2P community startup and a customer feedback startup.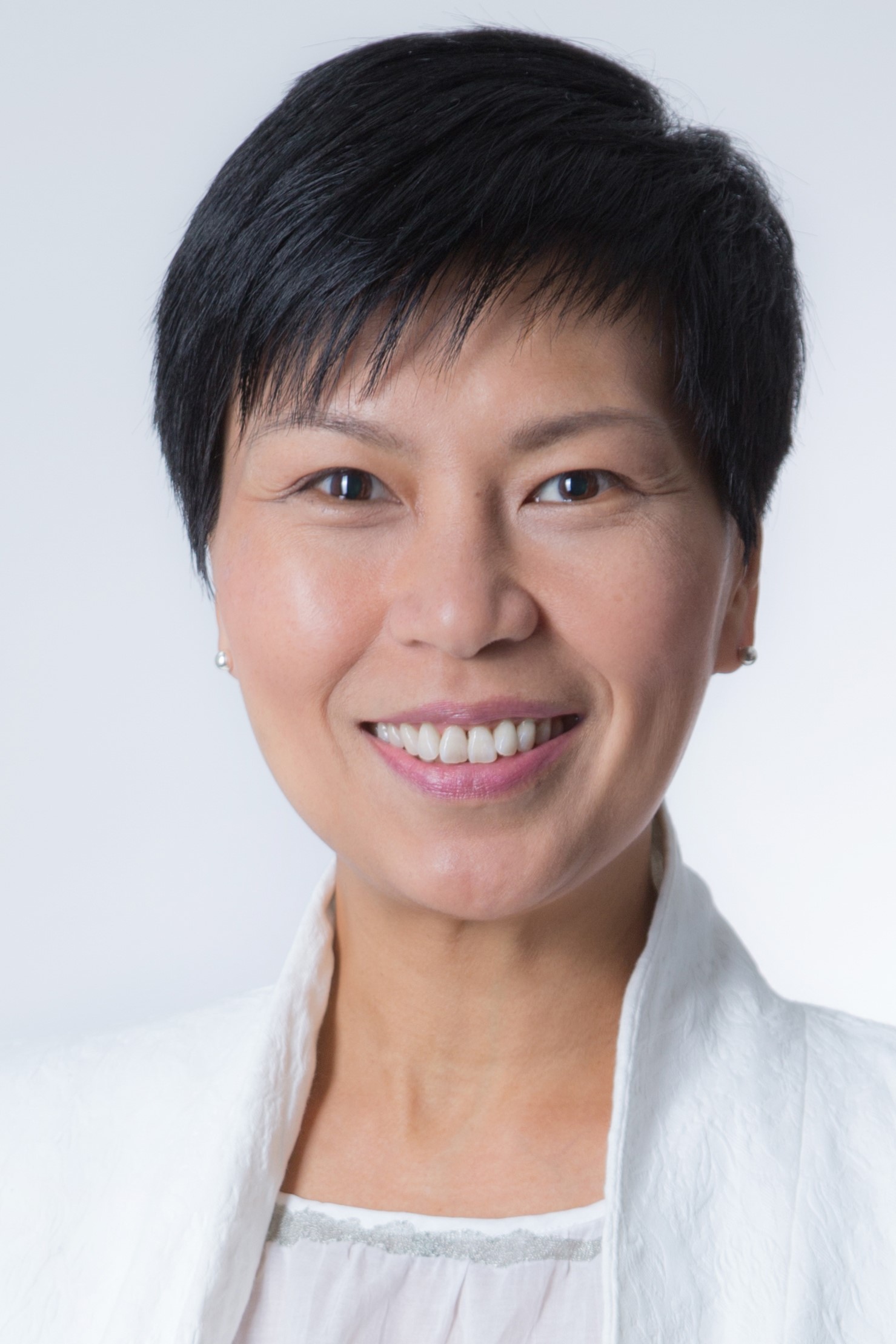 Ms Monita Leung
Chief Executive
HKT Payment Limited

Ms. Monita Leung joined HKT Limited in 2009. In her 15 years with HKT, Monita led the broadband marketing and played an integral part of the success of high speed broadband rollout in Hong Kong. In 2011, she has taken the leading role in the operations, marketing and relationship management of the HKT Premier, providing high value customers with best-in-class services. Since 2014, she has been involved in the planning and development of Hong Kong's first mobile payment service Tap & Go. She was appointed the Chief Executive of HKT Payment Limited in 2016.
Before joining HKT, Monita has 10 years' experience in the consumer credit and payment card business in Hong Kong.